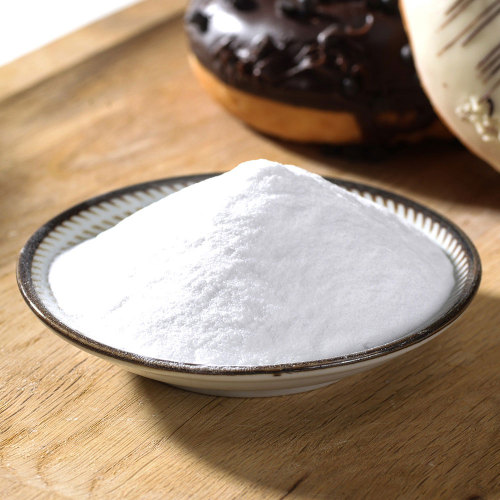 MaLan brands soda bicarbonate without aluminum soda powder for Food Addictive
proprietà
Appearance

white powder
Melting point

>300 °C(lit.)
Density

2.16 g/mL at 25 °C(lit.)
refractive index

1.500
Descrizione Prodotto
Intruduction of MaLan brands soda bicarbonate without aluminum soda powder for Food Addictive
Classification: Carbonate Type: Sodium Bicarbonate CAS No.: 144-55-8
Other Names: Baking Soda MF: NaHCO3 Place of Origin: Henan, China (Mainland)
Grade Standard: Food Grade Purity: 99% Appearance: white powder
Application: food additives Brand Name: MaLan Model Number: 99%
Color: White Color Usage: Food Addictive Grade: Food Garde
Packaging & Delivery
Packaging Details
material of the package: woven bags
we can pack the goods for customer's requirements
Property: white powder or tiny crystal, inodorous and salty, easily soluble in water, insoluble in alcohol,presenting slightly alkalinity, decomposed when heating, decomposed slowly when exposed to moist air.
Cautions: Keeping away from sunlight and moisture,storing in well ventilated dry place.
Application:as yeast in the food industry, detergent additives, carbon dioxide generant,
pharmaceutical raw materials.
Items

Index

Food Grade

Pharmaceutical Grade

NaHCO3:

99~100.5%

99~100.5%

Cl:

0.4%Max

0.02%Max

Arsenic(As):

0.0001%Max

0.0002%Max

Heavy Metals(As Pb):

0.0005%Max

0.0005%Max

PH value:

8.5Max

8.5Max

Sulphate

--

0.005%Max

Fe:

--

0.0005%Max

Sodium

--

Positive reaction

Appearance of solution

--

Clear and colorless

Loss on drying

0.2%Max

--